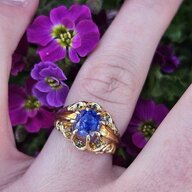 Joined

Apr 13, 2018
Messages

1,719
Just purchased this sapphire from Daniel O'Neil, whom of which I've admired the work of for quite a while!
He had just posted it only an hour or so on his IG when I messaged him inquiring it's price (which I assumed would be way way out of my range but somehow it was not) & I became even more elated with it's details posted below.
In my mind my collection of colored stones and diamonds will never truly be finished as I keep discovering new gemstones. My goal is make my way through selling my older preloved pieces to owning my dream stone in its dream setting for every gemstone I adore.
This blue sapphire is definitely as good as it gets for me personally when considering my budget and that emerald cut shape. This doesn't mean my blue sapphire dreams are finished, just as far as emerald shapes go it is!
For my ideal CS it seems as though I prefer them in the 1.5-2.5ct range as some face up smaller, which is definitely true for sapphire! That size also looks the most tasteful on my hand.
Anyways enough of my excited blabber & onto the details & pictures!
Oh also help me decide on a setting that would suit it! I'm thinking either an 18k yg solitaire with intricate engraving/cutouts along the gallery and center-set claws OR bezeled three stone with two 4mm old cut diamonds but it'll be a few months before that happens.
2.03 ct
7.66 x 5.66 x 4.30mm
AGL certified unheated/untreated
Precision Emerald-Cut
Umba Origin
I know color designations are shotty at best & are very subjective but what would you call this color?
Onto the picture that got me!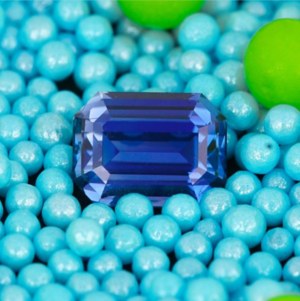 Simple man-hand shots lol