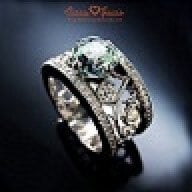 Joined

Jul 24, 2003
Messages

1,696
My teen daughter suffers from depression as I do, though her is more seasonal. She is seeing a counselor and counselor says she has anxiety. She's having a rough time right now (senior year HS, lots of stress). No medication prescribed yet.
She is constantly texting me/calling me from school, this hurts, that hurts, I need to talk to you. and I am at my wits end. I know she's hurting, but I can't let her miss anymore school for fear she will not pass her class, and I know it will pass. She says she needs her mom and feels like I just leave her and I know she says this to make me feel guilty and let her come home.
Her moodiness I fear will begin to affect her relationship with her boyfriend and if they break up it will be a full on meltdown.

I feel guilty I have passed this on to her (runs in my family). I've cried my eyes out lately. I just need some reassuring words that this will pass.