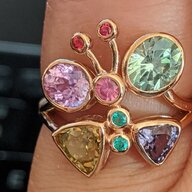 Joined

May 13, 2018
Messages

3,509
I got out rings from my safe to play with earlier this weekend. I couldn't decide which color family is my favorite; too many to pick from! Curious to see whether other people are equally indecisive. And, since I had fun playing with the eye candy, I thought I'd share. I'm quite proud of this little collection I've put together over the past two years.
TEAM TURQUOISE
I was looking at the paraibas first. However, the camera would overexpose them under sunlight due to the black background, so I had to put these rings on to get a better picture...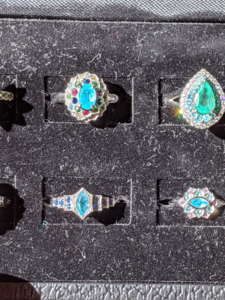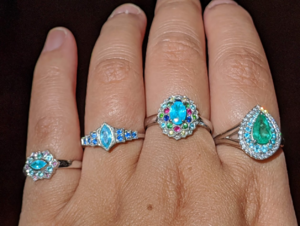 Since I wore one on each finger, I thought I'd take pictures of other color families, too. Next up!
TEAM RED DELISH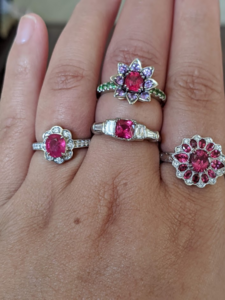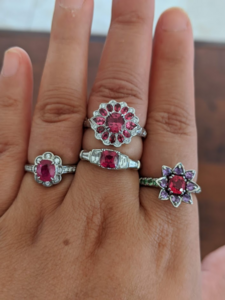 Unfortunately, the light source (the sun) was not constant, so the light setting isn't the same from picture to picture. Second picture more diffused sunlight, first picture more direct sunlight.
Next contestant!
TEAM PRETTY PINK SPINEL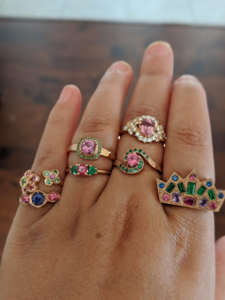 Finally...last but not least, we have:
TEAM SAPPHIRE BLUE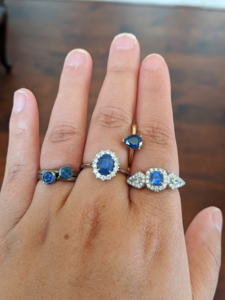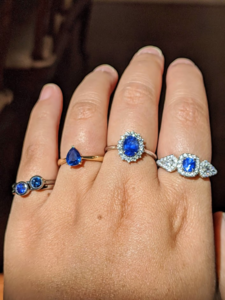 Here, the second picture is in more direct sunlight, the first more diffused.
Okay, that's enough typing from me. Let's see the votes! Please do vote, even to let me know I'm not alone in being unable to pick a favorite.