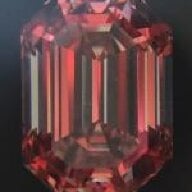 Joined

Jan 13, 2005
Messages

1,831
NewShiny and Bliss, this thread is for us!

And anyone else who happens to become just barely pregnant, in the space between the TTC thread and the Preggo thread. I suppose I''ll feel more comfortable in the preggo thread once I''ve had a blood test....it still seems so surreal!!
Based on ovulation date, I''m 3 weeks 4 days today.
Have been peeing a lot, bb''s starting to get tender..peed on another stick today just to make sure (LOL)....yep, second line is still there! Haven''t really had any nausea to speak of yet (KNOCK ON WOOD).
How are you ladies feeling?