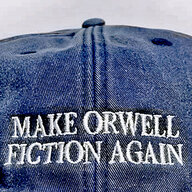 Joined

Apr 30, 2005
Messages

31,324
I usually try to reserve judgment till there is a verdict, but with his million$ to spend on lawyers I'm not optimistic justice will prevail.
With so many accusers silenced by the statue of limitations I'm glad they finally got this guy into the courtroom.
Besides justice for the alleged victim(s), the massive publicity will shine a light on a huge problem in our society, and around the world.
More publicity means more people will be talking about the problem.
Talk is good; silence is bad.
http://www.bbc.com/news/world-us-canada-36371740
"Mr. Cosby could go to prison for 10 years if convicted

A US judge has determined there is enough evidence to send actor and comedian Bill Cosby to trial on a sexual assault charge.

Mr Cosby is accused of drugging and molesting a former Temple University employee in his home outside of Philadelphia in 2004.
The case was opened last year after dozens of women came forward with similar accusations.
Mr Cosby has maintained that all of the encounters were consensual.

Police read a statement from the accuser, Andrea Constand, who now lives in Toronto.
"I told him, 'I can't talk, Mr Cosby'. I started to panic," Ms Constand told police in 2005 following the incident, describing how Mr Cosby allegedly sexually violated her after giving her three blue pills.
The pills made her dizzy and mad her legs "like jelly"."