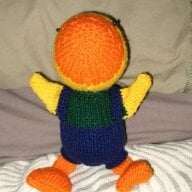 Joined

Sep 28, 2006
Messages

180
Hi Everyone!
Longtime lurker, here. Love this site!

I wanted to get some more opinions on the "platinum vs. white gold" debate. My engagement ring is white gold, and I''m strongly considering getting a wedding band that is either platinum or palladium.
I''ve read several warnings about (a) the two metals "eating" into each other, and (b) the hardness difference between the metals causing wear. However, from some digging on the internet:
(a) It''s unlikely that there would be a chemical reaction between the two, since platinum/palladium are inert metals.
(b) It''s really difficult to compare the hardness of two metals if you don''t know how the ring was made (i.e., die-struck, cast, handmade, annealed) and what specific kinds of alloys were put into the metal -- all of these factors contribute to the final hardness of the ring. (I think StrmRdr struck on the same idea in a
recent post
.) So, no hard and fast rule of thumb for different metals there.
I also found a
link
where an "expert" answers a similar question, and his answers make a lot of sense to me.
My question -- does anyone have specific examples of "bad things happening" when wearing rings of different metals together? I really do think I want to get a purer metal for my wedding band since it''s likely to last longer (gold wears away instead of gets displaced), is hypoallergenic, doesn''t require rhodium plating, doesn''t react with chlorine, etc...
I was going to go ahead and order a palladium band on the internet, but just visited a jeweler recently who strongly warned me about "mixing metals" so now I am even more confused...
Thanks!