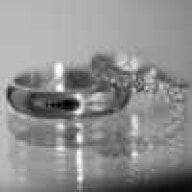 Joined

Mar 18, 2008
Messages

909
I know from experience how awesome PS dust is...and I''m not above asking for it.
As I''ve posted recently, I have been beyond miserable with my boss--but because of the job market, I figured I would be stuck here until I got fired.
WELL, a good friend of mine tipped me off that her firm is hiring (it''s still a very small firm, but is still bigger than my 3-person firm!), and although they are looking for someone who is more experienced than I am, the partners agreed to meet with me! I am hoping to get an appointment this week.
I''m hoping against hope that I get this job. You have no idea how much anxiety my current job has caused in my life. My friend works crazy hours there and is SO busy, but she really likes the people there, and I really trust her opinion.
So please, please, please--I need a LOT of dust.
I so appreciate it