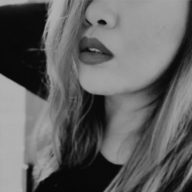 Joined

Aug 29, 2020
Messages

38
Hi everyone, I recently just received my
WF
ACA
diamond and now on the lookout for a jeweller to work with for my e-ring.
Unfortunately, some jewellery shop refused to work on my e-ring because the stone was not bought from them. Others, accepted to work on my stone but has this clause on the agreement saying something to this effect:
"Responsibility is not taken for customer-provided components, including gemstones, that are lost, stolen or damaged while in the jeweller's custody"
I can understand if my gemstone/diamond is crap (structurally not viable) and they want to protect themselves but in this case it comes with documents and they can inspect it as well to see if it is ok, so why is it that they still can't take responsibility?
I tried to look for insurances that can help me but they only cover me if I lost the diamond and not when a third party has lost or damaged it. And shouldn't the jeweller be the one insured so if they damage a client's property they get covered for it?
I am just someone who does not understand how it works so maybe people can enlighten me on this one.
- Curious Cat