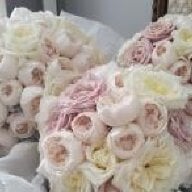 Joined

Jun 7, 2016
Messages

229
Forgive my lack of understanding here, I was hoping someone could help. Here are some questions:
1) My ring's total cost was around $10,600.00 - if it's appraised for more, do I use that number instead?
2) I don't really understand deductibles and premiums, there are a tonne of different options. What I'm interested in is FULL coverage, I don't mind paying more, but I want to be sure that if anything should happen, it's completely insured. There are some options that say for example, "$160 a year, no deductible," while some say "$130 a year, 10k deductible," I'm confused what this all means.
3) Because value fluctuates, and inflation, if the value of my stone goes up, should I then get a reappraisal, and reinsured? I don't anticipate this to happen anything soon, but for my knowledge, I want to be sure it's always covered for what it needs to be replaced for.
Thank you so much,