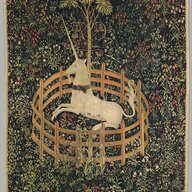 Joined

Sep 13, 2019
Messages

338
I have been hunting for sleeper huggies, and custom detachable dangles to go with them to "dress them up" for bridal earrings. I found a jeweler to make a pair of dangles and hoops for me, and I really like their design. They were excited to do it as they have been wanting to do a project like it for a while.

I asked to procure my own pearls. The jeweler is refusing to let me source my own pearls. Is that normal?

I sent them EXACTLY what I want - I'm offering to let them procure them, and charge me for them at a margin and I will assume all risks since it is not a vendor they source from.

They keep batting around the bush and are sending me pearls that are not what I want. I am getting frustrated, I have never encountered anything like this before and confused as to why they are being inflexible.

I want something very specific. 7-8mm, light silver/blue, semi baroque (40-60% symmetry) Akoyas, with excellent lustre. I found them. Sent them a link. And - they won't use them or give me a reason as to why. Arghhh!!!