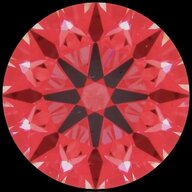 Joined

Jan 6, 2020
Messages

31
Hi there,
So this is more of a question about the manufacturing process of a custom engagement ring and whether or not resizing it degrades its quality.
I ordered a custom ring setting from WF- Its exactly the same as one of their inhouse solitaire designs but with the prongs rotated. Due to that request they said they had to make it custom.
I ordered a 6.75, but they accidentally made a 6. They now plan on resizing up to the 6.75 however based on my understanding I'm really unhappy that my custom made ring will now have been reworked before ever leaving the factory floor. Based on my current understanding, rather than being cast as a single piece of uniform platinum, it will now have foreign platinum soldered in.
I've also read that you can generally size a ring up or down about 1 size. So if this thing started at a 6, it could only ever really be resized up to a 7 which doesn't give her finger much room to grow from her current 6.75 over our lives.
So the root of the question is do you think a ring like this is actually custom cast? Or do they start with the closest off-the-self ring size and size it up or down from there and add the prongs in whatever orientation. I'd be less frustrated if that were the case- but if what I'm paying for is a custom poured ring to the exact size I want and I'm not getting that, I'd be more frustrate understandably. I of course will have this conversation with them in the morning, however, I got this call at 445pm as they were about to ship the ring.
Just looking to better understand the manufacturing process so I can understand the implications of the resize. Thanks for any help and advising!