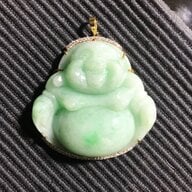 Joined

Apr 4, 2020
Messages

167
Hi I'm Jadeite.101 and I'm new to the forums. Been reading the jadeite forums and decided to make a thread about Jadeite aficionados hoping to chat with fellow jadeite lovers. Just a bit of a background I'm from the Philippines. It's unfortunate however that a lot of Filipinos are used to cheap, treated, dyed jadeite or imitations sold at bargain bin prices. That when they go to places such as China, Hong Kong, Taiwan or Singapore they are shocked at how fine quality jadeite can reach astronomical prices. Just here to promote jadeite love and to share some of my collections.
1st Image is an Icy Jadeite Bracelet Colorless. Measuring 16mm. Translucent in person, mountain jadeite. It's the 1st Jadeite bracelet that I actually bought. And costs about $2,200 US. Bought 2014.
2nd Image is a collection of Icy Jadeite Bracelets. Completely Colorless and Highly Translucent, River Jadeite. Equal Color, Texture and Transparency. 14mm each. Costing about $20,200 US. Since I bought them as a single strand necklace before having them restrung into 3 bracelets. Bought 2019.
3rd Image is a collection of bright apple green jadeite bead bracelets 12mm, 12mm and 14mm. Each costing about $1,700, $2,000, $2,400 US. Bought 2018.
4rth Image is a pair of Lavender Jadeite bead bracelets both 14mm. I call them my Double Happiness Bracelets. Each costing about $3,500 US. Bought 2019.
I source my Jadeite from a friend in Hong Kong who sources rough directly from Myanmar. She is gracious enough to tell me whether jadeite is treated, dyed or the real deal Type A jadeite.
Jadeites pictured are a personal collection and NFS. Bracelets are actually much larger but removed some beads for bracelet to fit my arm snugly.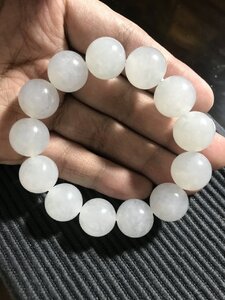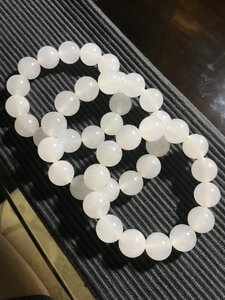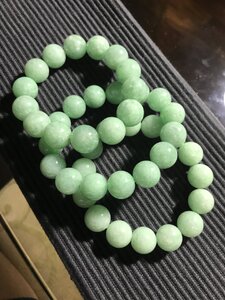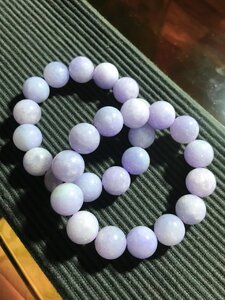 Hope you appreciate them. Enjoy