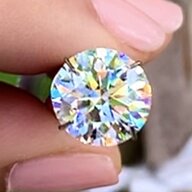 Joined

May 29, 2020
Messages

149
Hello,
I've found a lab created diamond that I think is a good choice but I have a couple areas of concern (I'm set on lab for personal reasons).
I'd love to find out what you think of this particular stone. The vendor is not able to send an ASET so this is all I have to go off of.
Cut is the most important factor for me and I'd like a lot of fire. It has a small table of 55% which I like, a crown angle is 34.3 (15.5%) but the pavilion angle is a little shallow (I think?) at 40.7. Is this combo going to create any issues? Less fire or brilliance? Depth is 61.8.
Would it make sense to order an ideal-scope and order the diamond to check it out? (Can return in needed). Or is it looking good enough to have it put directly into a setting?
I'll attach the IGI report, stats picture and video if I can figure out how.
Stats:
1.83 ct.
IGI Ideal/excellent/excellent
Table: 55%
Crown angle 15.5% 34.3
Pavilion angle 43% 40.7
Total depth: 61.8
(See IGI reports for further details)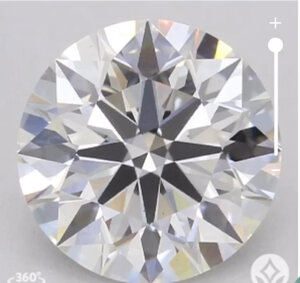 link to video:
thanks in advance for any hel