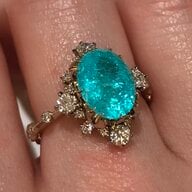 Joined

Aug 25, 2014
Messages

661
So I would like some opinions please guys!
I had a sapphire with a vendor and something untowards has unfortunately happened to the stone. This is a vendor that I very much so trust and I absolutely do not believe that it was intentional. Regardless, my sapphire (which I had bought through them and left with them for 2 years without deciding how to set it) is gone.
The original stone was an unheated Portuguese cut sapphire weighing 2.15ct, facing up at 7.8mm.
Because of this, the vendor has offered to either replace it with another from their inventory of better cut and colour or refund me. However, the new stone is heated, and of a lower carat weight at 1.82. The face up measurement is the same at 7.8mm.
I got a really good deal (IMO) for the original stone at $1595. It did have a small crystal which could've been partially hidden by a prong and also some colour zoning. Although I never saw it IRL, I believe it was a lighter coloured stone, which took on a slightly greyish/purplish tone in poor lighting conditions indoors (though still blue).
The new stone is a slightly darker blue. My preference is actually for a slightly darker stone as long as it never blacks out.
I admittedly like the colour and cut of the new stone better than the original though I have not seen either in person. The vendor has taken multiple videos for me in different lighting conditions for me to see how it behaves. She says it never blacks out, and the video seems to darken it.
It's hard because it's an unheated stone for heated. At a smaller carat weight. Yet, colour is king. And the face up is the same. The original stone was GIA certed, and the new stone will also be to confirm that treatment is heat alone.
Here are the videos and photos: unfortunately my files are not of great quality.
Damn. Unfortunately the file type isn't supported on PS for the videos. I asked for the most unflattering range of lighting conditions for the new stone. All videos and photos of the old stone were in the most flattering lighting apart from with the halo
Old stone: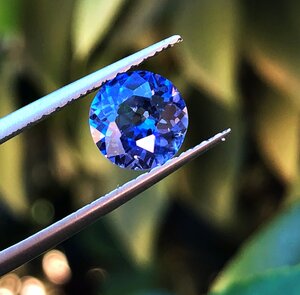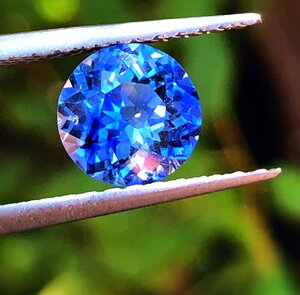 New stone at its absolute worst (very dim indoors lighting), apparently darker in video than real life: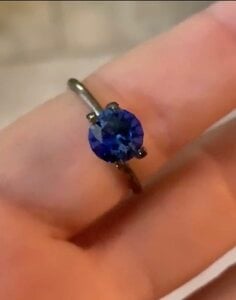 Outdoors shade: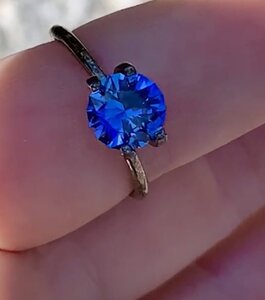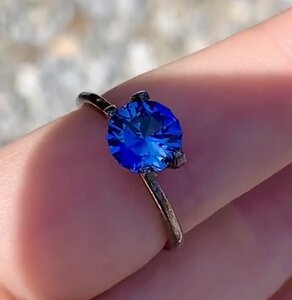 Outside in strong direct sunlight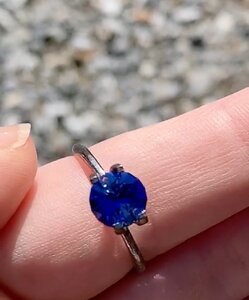 From its glamour video: