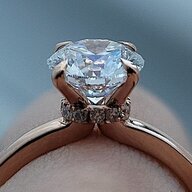 Joined

Dec 14, 2020
Messages

29
Hi everyone!
I've been a lurker and have read the threads about how the prong seats should hug the diamond girdle without there being any gaps of air in between them. I recently got my stone set in a semi mount setting that my fiance ordered online. When the job was finished she told me to be very careful to not bang it on anything while wearing it because the prongs were thin and there wasn't a gallery. I was staring at the ring through a loupe and found that there are gaps of air and the stone at some angles look like it could possibly slip out.
I brought this to the attention of the jeweller and diamond setter and she told me that the diamond setter knows what he's doing and that my stone is very secure. She said "if he hammered it like normal the diamond would drop so low" and she also mentioned that the rose gold (14kt) is too soft to work with?
She says if I'm OK with that, to bring in the stone and he will do it for me. Am I being too ocd? Based on the fact that she said my prongs were too thin, I'm too worried to wear it based on what she said and what I see through the loupe.
Based on all this, can anyone help me and let me know if my stone is set safely or should I get it set better and should I go back to the same person? Thank you for taking the time to read my dilemma!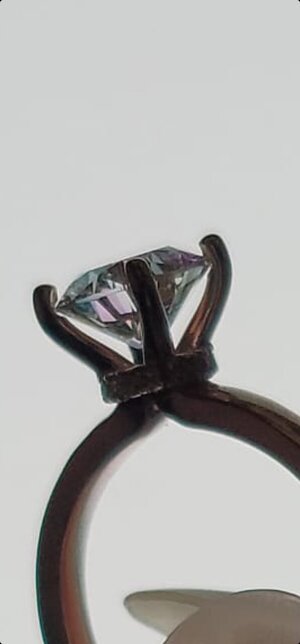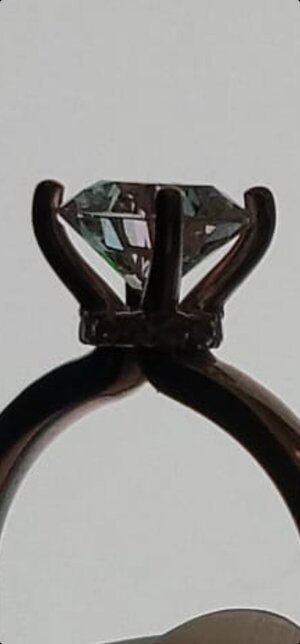 I sent her these diagrams I found through other pricescope threads and she told me I'm funny followed by her explanation of why it cannot be done.