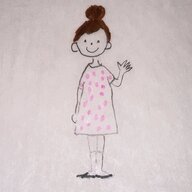 Joined

Feb 2, 2016
Messages

8,169
Okay, I know this sounds totally ridiculous but my husband and I were having this conversation last night.

A futurologist named Dr. Ian Pearson has predicted by 2050 intercourse with robots will overtake human intercourse. So that got me to thinking, what if our son came home and told us he was in a relationship with a robot....how bizarre would that be? Then there is the issue of how it would affect current relationships, if you are married and say not in a fulfilling relationship and get involved with a robot is that cheating? Is it only cheating if the robot has artificial intelligence? What if you are happy in your relationship but want to experiment with a robot?

In 2050, I'll be 71, I doubt I will be interested in testing these waters but my sons will be 43 and 36 so it is possible that this could be something they will encounter. It's a scary thought if this is truly where we are headed.