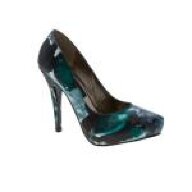 Joined

Apr 9, 2011
Messages

47
Hi Ladies!

I just wanted to take a chance and introduce myself! FI and I got engaged about 2 weeks ago and due to my planning ocd, major discussions and plans are underway!

We are going to get married Aug 12, 2012 at my parent's home in the backyard. The tent man has capped us at an absolute maxium of 200 (with no dancefloor) but suggested 170 would be about ideal. We are currently trying to identify areas of the front yard/basement that could be used and how to allow for good traffic flow etc...

I have made a few appointments for dresses and so my question is - does anyone have experience with trunk shows? One of the salons I have booked an appointment at has 1 or 2 trunk shows going on the week of my appointment and while I have experience with regular dress appointments from having had sisters get married, I am not sure how a trunk show might differ... thoughts?

Thanks for letting me join you!