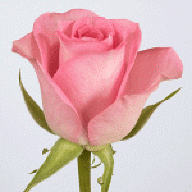 Joined

May 5, 2013
Messages

36
Hi everyone!
I would like to thank all the wonderful PS members who had welcomed me when I first joined PS, and contributed so generously when I asked for advice in my diamond search...

All the time reading and educating myself on Pricescope was definitely well-spent as I have learned so much from all the experts and experienced members! The most important lesson I've learned is not to compromise on CUT. Anyway, I have finally bought my diamond and just had it set today into the classic Tiffany setting style. Was going to post photos & details in the "J Color Stones in Platinum" thread but realised it was closed...so here I am with a new thread. Hopefully the info. will help other members in their diamond search too!
Here are the specs of my diamond:
4.01 ct
J, VS1
GIA Triple Excellent
Table: 58%
Depth: 60%
Crown: 34 degrees
Pavilion: 40.6 degrees
Girdle Thickness: Medium (faceted) 3%
Star Length: 45%
Lower Girdle: 80%
Fluorescence: Medium Blue
HCA Score: 0.7
Overall, I am really glad that I prioritise cut, went for a warmer color and achieved the size that I want. The VS1 clarity was a bonus as I was actually prepared to go lower to VS2. I must say that PS threads on AGS being possibly "softer" on color grading made me think really really hard about getting a AGS graded J stone...I have seen GIA-graded J stones and knew that I could accept the slight warmth in GIA-J. As it turns out, my diamond faces up beautifully bright and full of life...I absolutely adore my ring and couldn't be happier!