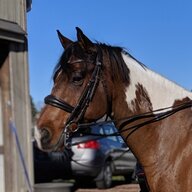 Joined

Jul 6, 2012
Messages

930
I went in to Tiffany yesterday as a good friend is looking for a ring for his girlfriend and she really likes the True, but hasn't been able to see one in person. I am near a store, so I went to go be his "eyes." Yes, I know the value proposition isn't there for buying a Tiffany ring, but he knows I personally happen to have one and so thought I'd be the one to ask.

Anyway, I found out some interesting information.

Tiffany has changed their upgrade policy. Whereas before, if you purchased a Tiffany ring, they had a little-known upgrade program where you could trade in the entire ring for a prorated amount within 5 years towards a new ring of at least double the price, the policy has changed.

You now can upgrade your ring for the original purchase price at any time towards a ring of double the price, as long as you have the original paperwork and the ring is not materially damaged (no chips, etc). The only exclusion is you cannot upgrade to a yellow diamond ring. She looked at my ring then and there and I produced a copy of the original valuation with date of purchase, and I could have traded it in on the spot for $6200 (the 2013 purchase price) had I wanted to.

This would be, as far as I know, the only trade in policy that offers you full credit for the entire ring at purchase price forever. Obviously it's up to you if you'd ever want to trade up and spend double, but I would think this does substantially improve their value proposition. My ring is sentimental, so I'd be unlikely to avail myself, but I imagine for the man buying a .40 and wanting to trade up to the 1ct in a few years - getting that full $5k back makes a big difference!