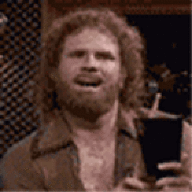 Joined

Oct 21, 2004
Messages

44
I am an old user (mostly just a past lurker) and funny enough, didn''t even use pricescope when I got engaged because my husband had a family ring to give me. I''ve come back to PS for help with insurance questions. I hope this is the right forum- if not, please let me know and i''ll move my question. My ring is an antique- it was my husband''s great grandmother''s. According to the appraisal that we had done a year ago, the center stone is an old mine cut, 1.92 carats, SI, J-K color, set in platinum with four tiny stones set in on each side (kind of a pave look). The total carat weight according to the appraisal is 2.05 carats. The entire ring is antique- the setting along with the stones- although it was sized to fit me.
We have it insured with Travelers under a Personal Articles policy for the appraised value of $15,500. Obviously there is no "purchase price" that we have a record of because it is over or about 100 years old. We recently moved to a different borough in NYC and the rate went up 2 1/2 times. This led me to investigate my coverage options. Here is what I am trying to choose from. I would greatly appreciate any help.
We are eligible for USAA membership. Their quote was very competitive but I am not sure that I''m comfortable with their claims settlement procedures. They offer replacement at "like kind or value" or replacement cost if they can''t find a replacement- up to the limit. I could take steps to seriously document the ring - pictures, a more specific appraisal, etc., but the thought of not having control over the process makes me very nervous- especially with an antique ring that is really irreplaceable.
I have no idea what a similar ring might cost now and what really worries me is that it''s a very well cut diamond (at least to my untrained eye)- it faces up pretty white for a J-K. I just wouldn''t want them to make me take any old J-K SI stone.. if we had purchased this, we might have picked a smaller stone with a higher color. However, now that i''m used to the size, I would not want to downgrade that. Also, I work in insurance claims and am an attorney (although my world has nothing to do with property insurance), so I''m extremely knowledgeable about how claims get handled and mishandled.
Travelers offers agreed upon value. If anything happened resulting in a total loss, they would pay out the full limit. I am worried that i''m being penny wise and pound foolish by switching coverage.
I am told by my broker that Chubb has a very similar rate to Travelers and would also be agreed upon value.
Jewelers'' Mutual has an interesting option where you get to work with the Jeweler of your choice. Is that a good middle ground? Does anyone have any thoughts for me?