Joined

Sep 16, 2013
Messages

284
I ordered this 1.08 G SI1 as part of an upgrade. I'm having it inspected tomorrow. If it doesn't "pass" inspection, I have another diamond on hold (1.08 H VS2). I'd rather not pay $580 more for a 1 clarity grade better/1 color lower if I don't have to. I am somewhat sensitive to color. The H has some warmth to me.
I will link both below. I would appreciate feedback on the one I am holding as a potential plan B.
Both pass HCA, at 1.4 and 0.9.
The one I'm having inspected tmrw:
8280121 - This True Hearts<sup>TM</sup> diamond, 1.08 Carat G Color SI1 Clarity has ideal proportions and a diamond grading report from GIA
www.jamesallen.com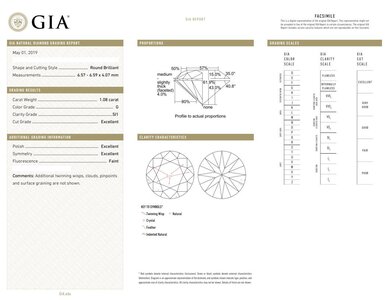 Backup diamond:
Can't link it because it's on hold.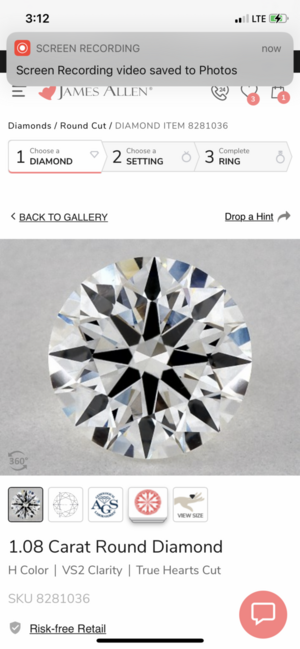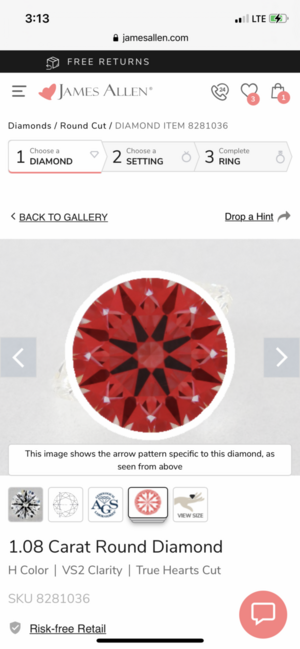 Thanks for any advice/opinions you may offer.