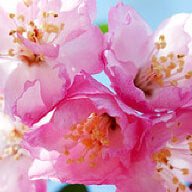 Joined

Nov 12, 2006
Messages

1,084
I''m printing my own wedding invitations and the actual invitations print just fine. It''s the envelopes that are making me want to tear my hair out. I''ve already blown thru 20 of them trying to troubleshoot and before I give up and just use labels, I thought I''d ask you all if you have any tips for me.
My formatting comes out perfect every time so it''s not my layout/set up. Everything is centered, straight, looks real nice in fact. It''s the darn ink lines, smudges, dots that appear somewhere on the envelope (sometimes slight most times significant) that are the problem.
Here''s what we "tested":
Possible problem: Small size of envelope? Cut plain paper to match size of envelope and ran those through and they came out smudge free.
Possible problem: Weight of envelope? Cut much heavier 80lb paper to match size of env. and they also came out smudge free.
Possible problem: Dirty mechanisms inside printer? Ran regualar ole 8.5 x 11 paper thru and no smudgies either.
Possible problem: The fact that its an evelope, period? Ran regular business sized env thru. Mockingly fine

What else can I try? I even called Papersource to see if they had heard of this issue with thier 4bar env''s but they hadn''t. Or at least the woman on the phone hadn''t. I already need to replenish my supply of envelopes no matter which way I go (labels or no) so that''s a given. Can''t control that. But I''d like know that I''ve tried all options before buying those labels AND additional envelopes.
Any ideas?