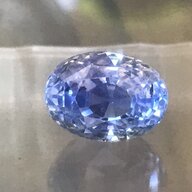 Joined

Jul 14, 2020
Messages

107
Hi there,
I'm looking for anyone who may have some expertise in antique Indian jewellery- maybe Mughal.
I recently inherited a bracelet from my grandmother that came with what I thought was a far fetched story about it being a gift from a middle eastern prince.
As it is unlike anything I have seen I decided to do some research.
It has seven carved emeralds set in kundan with surrounding rubies and table cut diamonds. The back is polychrome enamel with floral motifs. It's 24kt Gold.
I am trying to find out if it's worth paying for the appraisal in order to sell it basically. But I can't find anything quite like it.
I do know that the more I search I keep ending up at it being 18th century Indian court jewellery. Being in Australia really limits my accessibility to experts in this particular field it would seem.
Any help you can offer is super appreciated.