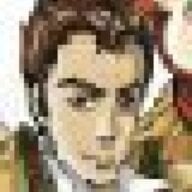 Joined

Jul 2, 2003
Messages

70
Well thanks to Mara and Leonid I think I''m on the right track... I located the following stone and have it on hold...
Carat 1.273
Color G
Clarity SI1
Measurements (mm) 7.04 - 7.06 x 4.28
Table % 55
Depth % 60.7
Crown Angle ° 34.8
Crown % 15.6
Pavilion Angle ° 40.8
Pavilion % 43
Polish Ideal
Symmetry Ideal
Girdle 1.0% to 1.4% Faceted
Culet Pointed
Fluorescence Negligible
I''m getting an HCA on this stone of 1.3. I have it on hold and ready to ship to the appraiser, the cost of the stone is $7,030... While we work out a few details about the setting, I would like your opinions on the stone and in particular the inclusions as noted on the GIA... I realize it must be difficult from this report to determine if the stone is ''eye clean'', I guess the appraiser will give me a better feel for that... I''m more concerned about their location and the fact that they appear to wrap around the girdle... Is this a concern?
Thanks,
Michael