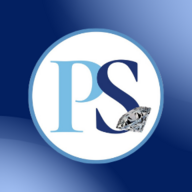 Brilliant_Rock
Staff member
Premium
Joined

Apr 19, 2008
Messages

1,432
Dear Pricescope Community,

This pertains to recent discussions about Pricescope and remuneration.

1. We don't make money on so-called "Pricescope Discounts."
- We didn't create the term. We don't track their use, nor do we have a way to do that.

2. We don't make sales commissions on the diamonds we list either.
- Again, we don't track those sales. We only list the inventories of our vetted sponsors.

Pricescope was established before the current trend of "advice" sites tied to parent-sellers and paid for cookies, click-throughs and sales.

Our goal has always been to help, educate and provide resources to consumers to make an intelligent decision for their purchase. I am proud to say that we have an Amazing community that does just that and enjoys the Bling!

Update: 5-21-2014

Dear Pricescope Community ,

After careful consideration we have asked all vendors to discontinue using the term "Pricescope Discount." While we certainly appreciate the spirit in which it has been offered, the trend of cookie-tracking for pay has brought with it the wrong perception about monetization and "kickbacks" to Pricescope.

PriceScope and it's community are very important to us and therefore we feel these steps are necessary to protect and prevent such misunderstandings.

Thank you everyone for bringing this to our attention and for your understanding.