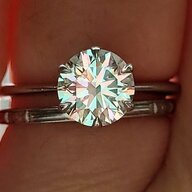 Joined

Feb 25, 2015
Messages

411
Ok, so its not a 3 carat upgrade or anything like that, but seeing all the activity going on here with people making purchases, I felt maybe it was time for me to join in and get something new. I feel like I need something to look forward to!! At first I thought maybe it would be a Tiffany Schlumberger Egg charm in turquoise, but I quickly found out that those aren't made anymore, and I'm not up to hunting one down pre-owned right now. I just don't have the time. So I quickly shifted gears and decided on something CVB. I've always loved the Riviere band, and always knew someday I would make it mine. So why not now???

I just finished talks with Caysie last night (she such a gem!!
) And I will be getting the CADS this coming week. Sooo super excited!! Specs will be 7 french cuts, alternating with rounds, 2.1mm wide, super low profile, about 2/3 eternity, maybe a bit less. I took this pic from loupetroop to show what it will look like for those who aren't familiar with the band. I just cant decided on the milgrain. I know it adds a lot to the overall look, but I don't want to need a spacer to protect my solitaire (its a low set CVB jovyn). I will post the CADs with both milgrain and not so you guys can hopefully help me decide! Till then, hope everyone is safe and healthy!!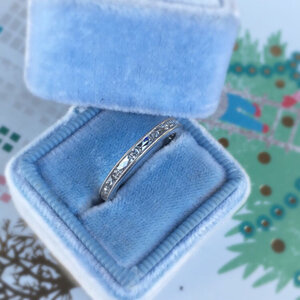 Last edited: