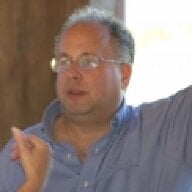 Joined

Jul 6, 2004
Messages

5,962
Any advice on how I can most appropriately work with a jeweler who I'll want to have check my wife's engagement ring to see that the prongs are sufficiently tight?

One problem... I didn't buy the engagement ring from a local jeweler of choice originally. I'll be able to check the inscription before and after I ask for this help...but....what's the best way to do this. Is there any way to know if they have an intake procedure without asking, and immediately appearing distrustful. Once I take out my loupe in the store, they know I'm distrustful, if not a clod. If I don't do that, and the worst should happen (on purpose or by mistake), I check it later, and no longer see the inscription, how to approach the jewler about it at that point?

Even though I feel a level of guilt for not having bought locally, obviously I could have moved here, and would still needed this service. I will try to get his assistance for switching out earing backs, making them appropriate for non-pierced ears, so I will have some actual, however minor, small business to conduct. But...since I have this fear of working with a jeweler I don't otherwise have a relationship with...is there any way to not be rude, and ask for this assistance.

When buying the ring from an internet vendor, I had nominally prepared in advance for this. At another mall, I can pay for this service, I think it's Baily Banks & Biddle, but would have to show up at the appointed time, for when their jeweler was in staff. But...it's not convenient to get to that other jeweler, would prefer to go with my wife to the jeweler when it's convenient for us, etc.

Alternately, the jewler we'd go to tonight is convenient to get to..and I just want to be appropriate when asking for this assistance, and minimize being a schmo.

(edited to add)...could offering (and expecting) to pay, make it more reasonable to then request the in-store confirmation with the loupe of the inscription?

Any advice?