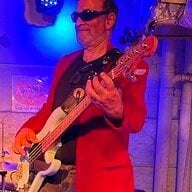 Joined

Jan 7, 2009
Messages

8,381
Which would you rather buy- and why...
Both cost $100k
Both are "Super Ideal" worthy in terms of cut.
Edited to add....I was thinking RBC- but to make it more interesting- whatever cut you prefer- but both are as well cut as they come.
The D/IF has no excuses whatsoever- perfect stone
The K/SI2 has Medium Blue Fl- looks colorless- and it's a 100% eye clean SI2

Which is easier to sell? Which is more desirable to own and wear?
Last edited: