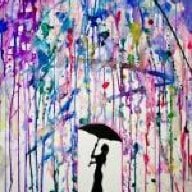 Joined

Dec 18, 2012
Messages

292
If there is a "Mute" button in life, what would you block out?
When I'm watching TV, I would hit the mute button during all commercial periods, and when characters in a show are yelling, screaming, yelling, or any other forms that I am unwilling to watch, to hit the button would be my first choose.
I would try to avoid those things in life as well, I am thinking about if there is a mute one in life, what kind of thing will you block out?