Hi all, I'm not much of a poster but wanted to share my brand new ring from the lovely and talented Yekutiel @ ID Jewelry. I went in thinking about half moon sides but am SO happy I trusted Yekutiel's rec and went with the bullets. I picked it up yesterday afternoon and haven't stopped staring at it since!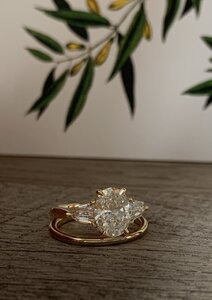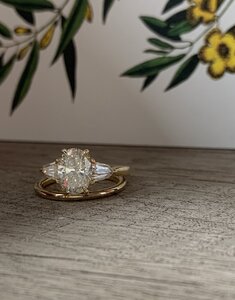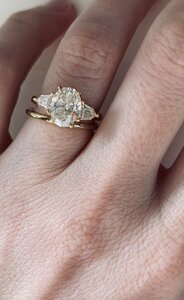 I am as picky as they come (and am lucky to have many options in NYC) but am a IDJ customer for life!
Setting is 18k YG, 1.5ct K SI2 oval and .75ctw J VS sides.