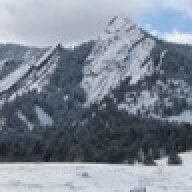 Joined

Mar 29, 2007
Messages

702
Please help! I thought I had finally found THE setting...but now I''m scared of the pave. I''m super clumsy and generally pretty hard on jewelry. Add to that the fact that I am also lazy about getting things fixed/repaired, and I''m afraid that the pave is going to be a maintenance nightmare for me.
The problem is that I really like the glittery look of the tiny diamonds on the shank and the way they make the center stone ''pop''. Here is a picture of the setting that I had picked (I swear the picture doesn''t do it justice)-
http://store.jrdunn.com/PhotoGallery.asp?ProductCode=rt001RZ3266Ajrd
I was going to have it made with a plain double prong instead of the heart-shaped.
Does anyone know of any settings that look similar but have more securely-set stones? I''m thinking tiny prong-set or channel set diamonds? I also really want a six-prong head, but I figure that could possibly be custom-ordered if the setting didn''t come that way. Does anyone have any ideas??