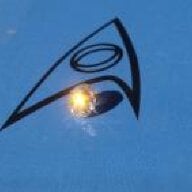 Joined

Apr 21, 2010
Messages

1,331
I honestly think is a going to burst if I don't tell someone soon!!!
I'm half an hour away from meeting a 1.2 K/L OMC!!!!!!!!!!!!!
I've been putting out feelers for a large (6mm+) old cut for a good few years now but despite regularly checking in, I haven't had much success.
Then... This past Tuesday I had a message from a guy two hours away: "What would a 1ct old cut be worth to you?"
He very nearly sold it to his jeweller (who is apparently wanting to recut it to a modern cushion - what a bitch!!!

) but I was able to convince him to hang on until I could travel down today.
Now I know 1.2ct is pretty average by PS standards but I live in a small town in South Africa so this is enormous by mine. And I can't believe I'm viewing it today!!!
Holding thumbs that I like it!