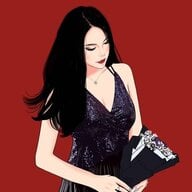 Joined

Oct 4, 2020
Messages

30
After waiting almost 2 months to get my ring, I finally get my ring around a week ago.
Because we still in lockdown situation, We can't have party or dining in restaurants. I thought he is not going to propose to me at this year.
I didn't even have time to buy all the dresses I like to pick one for the "big day". (I was plan to be prepared every time we go out after we got the ring lol.)
He told me it was a small tasting dinner party, because my favourite chef was doing a private dinner type of thing. And he does not look like he's preparing anything
in this week, so I didn't expect that at all. (The dress I wore that day deliver just before the dinner.)
It was a very small very sweet 4 people party.
So after I said YES. We have the most delicious dinner I have in this year.
I'm a fiancé now!!!