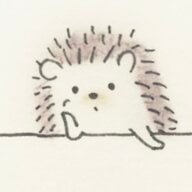 Joined

Feb 12, 2020
Messages

39
For background, my partner and I got the diamond (which I love!) at a B&M store/chain. We did that because he adamantly would not purchase online, and he wanted to physically have someone/somewhere to look at the ring etc. etc. It's his money, and to be honest I also prefer we got it at a B&M store. I LOVED the diamond, but then after when I went online I saw that the deal wasn't AMAZING and my mind started thinking about the 'what ifs'...
I'm comforting myself with the thought that my partner would 100% not get a ring online so it was never a possibility... but now being on this forum I know you can get even more amazing stones, and for the $ he spent we could have got one with better specs... The more I browse, I'm finding that I'm getting a bit sad as we could have gotten more bang for our buck! We're in Aus where the mark-up is already huge and diamonds are more costly than the US. I don't want to stop browsing though because your rings are all gorgeous!!
Anyone feel similar/have any pearls of wisdom so I can go back to just loving my ring?