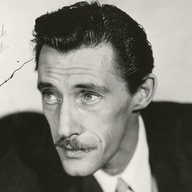 Joined

Jun 26, 2007
Messages

7,030
Some of you may recall that I acquired MIL's jewelry hoard last year, upon her passing.
Grandma's ring was in it. But the stone was missing, reset long ago into something else.
Anyway, I hated that it was broken and unloved, so I replaced the stone with a decent CZ that I had in my stash.
Grandma was married in 1931, so the style is indicative of that period, with the illusion mounting.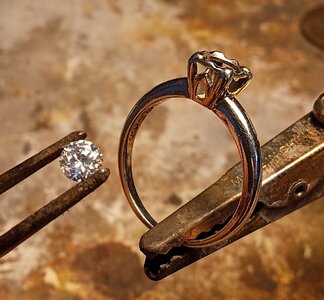 I vacillated about how to attach a new stone. The old stone was literally dug out by a previous jeweler. There was no material left to work with in the way of prongs, so I had to rethink the whole thing. I decided to solder on a sort of bezel and then carve it away till I was left with four tab prongs. It worked out OK.
I must tell you that creating tiny tab prongs this way without all the fancy tools and other aids that professional jewelers have is a real challenge!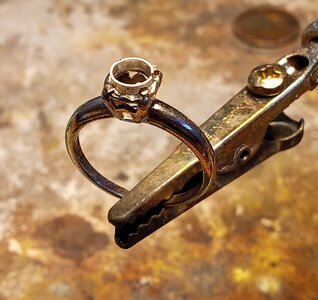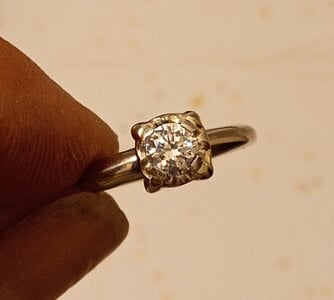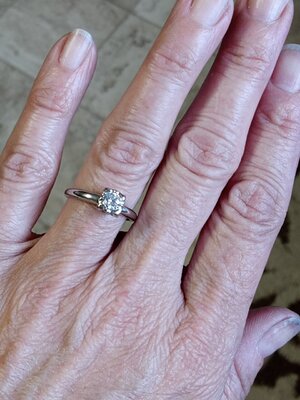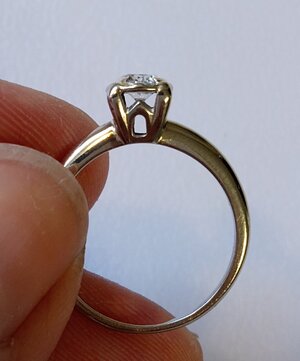 I have had no luck figuring out the maker on this piece. Lang University is awkward to navigate and I couldn't find anything.
Thomas Wood rings a bell, but I don't know.
Maybe
@YadaYadaYada
would know!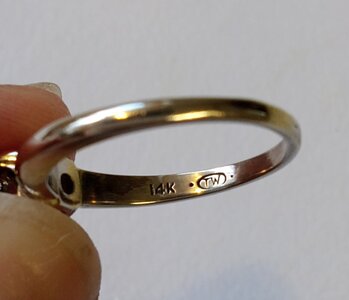 Last edited: