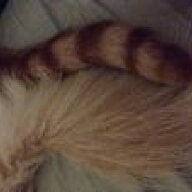 Joined

Oct 15, 2014
Messages

728
If you saw my other post I am upgrading a
Blue Nile
stone. I asked for two images (shown in my other post). I just didn't like he looks of the one that was in my budget, and decided that the other stone was more than I wanted to spend, so I released my hold on those two stones and requested images and a hold on two other stones and here is the response I got:
'll try to get images for the other two you requested. We will not hold them for more than 48 hours. And we can only get one image per diamond at this point as our vault managers are very busy and we have already gone well past the amount of requests allowed.
I requested two images, that's it! How could that possibly be "well past the amount of requests allowed?" Do people not request images on two diamonds and then sometimes need more? I hate this customer service, and I won't ever use
blue Nile
again. Kind of bummed that I have spent so much money with them. I asked for clarification on the policy of this being well past the allowed requests. I am going to look into other options of trading this diamond in, because I hate to give them more money.
I'm sure I am overreacting but this is a big purchase and I'm pretty sure that was a rude response from them. Any thoughts on how to get a good diamond from them without seeing anything, or how to do this upgrade somewhere else? I really don't understand being rude to a customer.