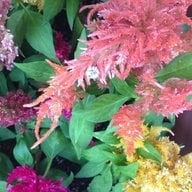 Joined

Feb 12, 2013
Messages

1,226
HRC holds up a Trump tie complaining that it was made in China, while wearing her designer pantsuit made overseas. Her typical attire is a 3K to 15k paintsuit made in China and other foreign countries.
Trump gives his economic address today. Don't know how well he will communicate his plan, but his plan includes cutting taxes (and loopholes) for everyone, most importantly businesses while freezing regulations. This should result in bringing jobs back.
This is a short debate (not comprehensive) on two economic views. Little agreement there, just as I doubt there's much agreement here.
http://www.realclearpolitics.com/video/2016/08/07/stephen_moore_vs_paul_krugman_obama-paul_krugman_model_has_failed.html
BTW, I don't care how much Clinton spends on clothing. She's rich thanks to Wallstreet and billionaire foreigners and can afford it.