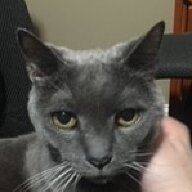 Joined

Nov 16, 2017
Messages

948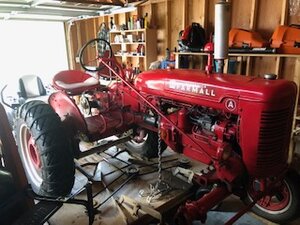 This is Ruby.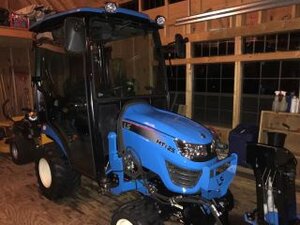 This is Sapphire.
Ruby has been in the family for a while and was quite the work horse. Her biggest job was plowing our 700 ft driveway in the winter. As much loved as she was, hubby grew tired of freezing his posterior off in the cold. So enters Sapphire—smaller, newer, more powerful and best of all, much warmer! But enough with the guy stuff and on to the good stuff!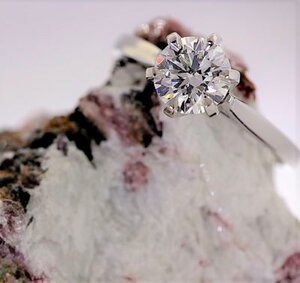 This is my Unicorn—an absolutely gorgeous eye clean 1.23 carat E color SI2 CBI. My original CBI was a .82 E VS2. I was very happy with it, but was not averse to upgrading. I was hoping to find something right around the one carat range in a D-E color (because I'm a color snob). Then, to my delight, up popped my Unicorn as a new cut-in-progress future stone. The price was unbeatable and I knew that I would not be able to justify a stone of this size in the color I wanted, at a higher clarity. I had always said that clarity was my least important parameter, so it was time to put my money where my mouth was.
I had to wait to sell another diamond before I could take on the upgrade, so I kept tabs on the inventory and prayed that no one would snatch it out from under me. And then, a savvy PSer posted a thread on this stone, urging someone to go for this awesome deal. I screamed NOOOOOOOO!!! Please, DON'T!!!! Immediately, I sent out an invisible internet shield protecting the diamond from any other purchaser. Yay! It worked! Ok, no invisible shield--sweet
@LaylaR
allowed me to put it on hold until I was ready to do the deal. I finally sold my other diamond and was ready to make the move.
Now, here's the real kicker. I bought this diamond COMPLETELY BLIND. I knew nothing more than the bare minimum—1.23 E SI2 CBI. I did not know the exact dimensions, I did not see an inclusion plot, I did not know the AGS certificate number. There were no pictures. no videos, no perusal of angles, no obsessing over ASETs. Nothing. At. All. And I didn't even ASK for details! Was this an idiot move? A decision to be regretted? A crazy unjustified leap of faith? None of the above. I knew that it would be spectacular because
it was a CBI
. I really didn't need to know anything else. And I was right.
When my ring arrived, the first thing I did, was to look at the inclusion plot on the certificate and for a second, my heart sank. The plot showed a sizeable inclusion right smack in the center of the table. I thought, "Oh no, how could this diamond be eye clean with an inclusion right in the middle of the table?" And then the next thought that popped in my head was this—"No way would Paul Slegers let this diamond out of his cutting facility with a big ol' ugly inclusion in the middle of the table. In fact, no way would he let the rough
into
the facility in the first place!" Confidence restored, I opened the box.
I stared at the diamond up close (very close!) for a while looking for the scary SI2 inclusions and I saw...NOTHING! My 20-year-old daughter (with perfect 20/20 eyesight) grabbed it from me and gave it a thorough inspection. She couldn't see any defects either, with the diamond right up to her eye. We whipped out the loupe and I grabbed the diamond from her. I found the inclusion, but it took me a while and no matter how hard or how close I look at the diamond without the loupe, I can't see a thing. It really is eye clean, at 3" from my eyes!
This diamond is just perfect--clean, icy white, a great size for me and super sparkly. I'm totally thrilled.
@LaylaR
and
@Wink
were amazing, as always. Thanks for reading my ridiculously long post! Pictures to follow!