I'd love some advice on how to reset 8 square rubies and 8 small round cut diamonds, that sit on my ruby and diamond band. I find that I just don't wear it at all, and although it's pretty with the milgrain, rubies and diamonds, the square/diamond shapes don't feel quite me. I don't want to purchase any new stones, just want to reuse the ones I have.
My ring: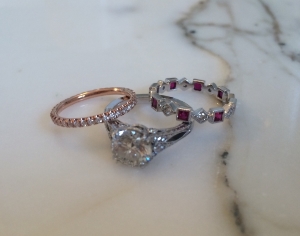 Option 1 - I like this ring but I only have 8 rubies and 8 diamonds. How else could I achieve this general look?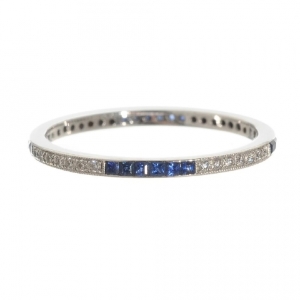 Option 2 -
https://www.pricescope.com/community/threads/rose-cut-shimmer.223196/
I could do a similar look and do one row of 8 rubies...then engraved metal....then a row of 8 diamonds....then engraved metal.
Any other suggestions?