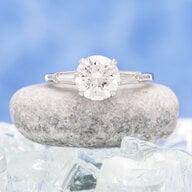 Joined

Jun 15, 2015
Messages

3,441
Did you have a perfect wedding, except for _fill in the blank_? I did! And I want to move the heck on. But I find myself thinking fondly of my wedding day, and then getting sad.
My wedding was perfect… Except that a good friend, now someone I'm not friends with, made it her mission to make me feel bad the whole way through. She has admitted it was due to insecurity etc, but her behaviour was inexcusable and selfish. We don't speak anymore.
When I think back to this special and important time in my life, it is tinged with sadness because of her deliberately trying to hurt me. I don't know how to separate the two, and I hate this association. How can I move on? I want to only remember the happy things, but I'm still so hurt (and it has been two years!)
I know some of the PSers have been married longer than me
Any advice?