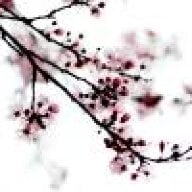 Joined

Jan 20, 2011
Messages

311
My friends fiance was discussing this all day today, so I figured I would go ahead and ask all of you.
They want to buy a diamond but really have a problem contributing to the diamond trade due to environmental and political factors. They were going to purchase a diamond that was mined in Canada, until she read and showed me this:
http://www.greenkarat.com/about/CanadianDiamonds.asp
They have decided that their only option is to either buy a lab created diamond... which will have to be a colored stone or try their best to purchase and estate/antique cut diamond.
They have a pretty healthy budget and I think they are leaning towards the estate/antique diamond. What's the best way to ensure that a stone it's actually an antique diamond. I know there's a whole discussion going on about Antique cushion's but what about rounds? Are there reputable vendors who specialize in estate pieces? is there a big markup? I think they are open to considering the old round cuts, but know nothing about them besides the fact that some have large culets, correct? are they pretty? what's the problem w/ them? thank you