I have an OGI report for a diamond I am interested in
but can't find anywhere a resource that explains the various readings and how good they are.
For example - the INTENSITY
The Lower number ( 60.5% ) and higher number (81.9%) - how good are those?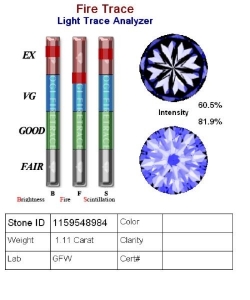 How good are these numbers?
Brightness = 0.33
Dispersion = 0.04
Contrast = 0.55