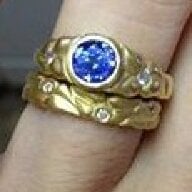 Joined

Jan 23, 2008
Messages

3,518
Hello everyone!
A friend of mine is originally from Ecuador and her family was impacted by the earth quack not that long ago. Usually the coastal communities have tourist to buy their homemade goods (in this particular case jewelery made from hand carved and hand dyed palm tree seeds) but due to the devastation, tourism hasn't been happening leaving these villages not only in ruins, but with lots of inventory and no one to sell it to. My friend and a friend of her's decided to go into these villages and buy inventory from them (at the highest prices they've ever received) and resell them in Canada (or elsewhere) and then also donate a portion of the profits back to the communities to help rebuild. Neither of them have any experience in this, and my friend has created a wonderful website (I think she did a great job-named the pieces too!) and are curious on how to sell them? I advised to perhaps send a free necklace to someone with heavy influence in the community and hopefully they'll post it to social media-as well as the usual FB platforms but they don't want to be pushy. They have a WONDERFUL product (seriously, great price is only $33.00 for a necklace or bracelet that's been hand carved and dyed) but I know that many of you have small businesses and may be able to offer advice I can forward onto her?
Here are a few pieces from the collection and the website
http://www.ecuacare.org/shop/?category=Jewelry
I included a few of the pieces here-some of them are chunky but they have a couple that are smaller and a bit less bold. These are just the first of the designs to come out-I think long term they may have more? I'm not sure.
Advice/thoughts? Anything I can give her? From most artists I hear they sell well off their neck/wrist (weaving friends frequently sell scarfs/shawls/etc off them too) but I know she's like to reach a bigger platform? I don't think etsy is really an option but I can mention that idea to her too.