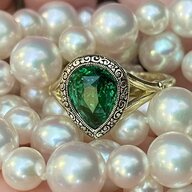 Joined

Mar 2, 2009
Messages

10,454
So this weekend I was hiking in the poconos a friend and as we were exiting the forest we thought we heard a child crying. After getting closer we realized it was a very cold and upset cat. The cat was very clearly trying to "talk" to us and was very happy to see humans. It also seemed very well fed and clean. It was going to be below freezing that night, and we were nowhere near the camp area or any housing. We decided to take the cat to the rangers office at the state park. He was happily purring inmy lap the entire 15 min car drive and pushing his head into my hands. No collar or ID or tattoos.
At the office the rangers said that they actually both have rescue cats they've found in the forest. They suggested I call the spca and take him there. I assume that if it was common that families take their cats camping and they get out a lot the rangers would have said something. So I followed their advice.
I called both SPCA's in the area. Both denied any lost cat reports and both said they did not have the space to take him in that night but could put me on a waitlist to be notified when they would have an opening.
Since I wasn't going to just chuck the cat out into the forest again I decided to cancel my hotel that night and to bring him back home with me to the philly area.
I named him Shale after the shale pit I found him in. He did great on the 3 hour drive home. Purred on my lap the whole time. Once we got home I set up a litter box and put out some food. He settled in quite quickly and spent the rest of the night asking for belly rubs and meowing when nobody was petting him.
I took him in the morning to the local Animal advocacy center to check for a chip. No chip. They said their earliest appointment with the vet was 12/3 and they could give him his shots and neuter him at the appointment.
I called another local vet but no appointment for a well check until 12/16.
So for now he's just with me. Should I try to pretreat or presumptively treat him for anything? Is the time line to check with the vet reasonable? I put in messages with another vet as well and waiting to hear back.
He's been here for about 36 hours now and has pooped and peed just fine in the litter. Eaten and drinking water. Grooming and playing and trying to always be on my lap. No kids and no other pets at home now (belle is living with my ex for the time since I didn't want them commingling). Even let me trim his little razor nails with no problem. He seems happy and healthy, just "talks" a lot if I'm not paying attention to him.
I put in "found" reports with the shelters in the poconos and posted on pawboost and Facebook. I can't really put up flyers in the state forest trail lol.
Any advice or tips on caring for him? I've also never owned a cat and know nothing about them. They are so much less work than dogs so far it seems!