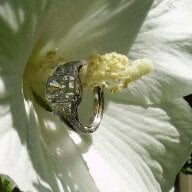 Joined

Jul 1, 2005
Messages

325
Here''s my dilemma-

We are both poor students, and have decided to get married at a lovely resort in the caribbean and have our honeymoon there as well. We were officially engaged in August; the papers in our hometowns carried the announcement November-ish. Most of our family and friends know we are getting married but don''t know too many of the details; when, where, etc. My mom is coming and bringing a friend or a date, not sure which; a friend of my df''s is coming (not his best friend but just needed a vacation so decided to come to our wedding, which is cool with me.) Other than that, no one is coming; I would like more people to come but unfortunately I cannot pay for trips for any of my friends as would be traditional; I have informally invited them all through e-mail, phone, etc., but am wondering what we should do about official wedding announcements.

Do we send out invitations? I don''t think anyone would actually come, but I don''t want to offend anyone.

Or do we send out a post-wedding announcement? I don''t know for sure, but I think my mom may be hosting us a reception when we return so that all of our friends and family can come. I am planning to wear my wedding dress to this (it''s very informal, and of course, no veil)- is that tacky? I think that it would be fun because I know that the women at least will want to have seen me in it. How will the post-wedding announcements coincide with the reception invitations. What if there isn''t a reception?

I feel like my wedding (In MAY!) is about to pass by many of my closest friends and family members; I don''t care about anyone sending gifts, but I want them to know about the wedding and hopefully celebrate with us on our return. I also don''t want to make the wrong move with the invitations/announccements and come off as either tacky, inconsiderate (inviting people who obviously can''t come to a wedding out of the country), or whatever. I''M SO CONFUSED-HELP!

Thanks!