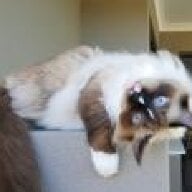 Joined

Nov 8, 2013
Messages

627
I realise that this is a tricky question to answer because jewellery and cost is subjective!
I've been on the look out for a (vintage/antique) rose gold trombone link bracelet and I came across something else that has really caught my eye, but so has the price tag. I've found a 10k rose gold watch chain by the Martin Copeland Company, circa 1920's. It's gorgeous and appears to be in lovely condition, but at 7.8 grams once I do the conversion from usd to aud plus 10% gst, it ends up being around $107 per gram, which is a lot more than I would normally pay ($55 - $70 per gram hits a bit easier!). I think it's well priced from a US point of view and if I was buying with usd I wouldn't hesitate.
Do you think that provenance and being (almost) antique makes an item worth paying a bit more for? Thanks in advance to anyone who answers!