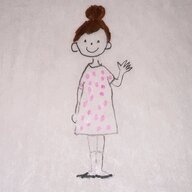 Joined

Feb 2, 2016
Messages

4,509
Our youngest started school the end of August. It seems like he has a ridiculous amount of homework, everyday there is another packet, another worksheet on top of packets already sent home. I went through everything and this is what I found:

Daily work:

Sight word sentences
Coloring reading log
Math ten frame drilling
Alphabet picture sounds chart
Flashcards for numbers 0-30
Flashcards for letters
Flashcards for sight words
Daily homework sheet
Footsteps to Brilliance 15min a night
Nightly reading

Granted my kids are seven years apart but our oldest never had this amount of homework. Also there was a night he only did the Footsteps to Brilliance (a learning app) for 12 minutes and the next day there was a sheet sent home with the 15 minute requirement highlighted. I have nicknamed his teacher the Ditto Queen because there is an endless amount coming home and there is no organization, I had to go through everything today to get a handle on what the daily expectations are, I don't even know if she realizes how much time this all adds up to for a five year old child.

So parents, did/do your kids get a lot of homework? Honestly we don't even get all the daily stuff done we just do the best we can but I question if this is the new norm.