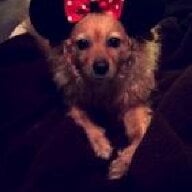 Joined

Oct 23, 2011
Messages

5,501
To expand on the inflation thread but for more dramatic effect, tell me how much your first anything's cost.
I'll start. My first Honda Civic. New in the year 1994–10k dollars
My first house in 1998. Cost 150k (looked it up recently and is valued at 650k)
My first pedicure when I graduated from college—1996...13 dollars.