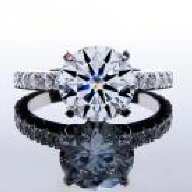 Joined

Jan 5, 2010
Messages

150
Any thoughts on this stone? Can't really spend any more than the listed price. Have to save money for the tapered tiffany setting.
http://www.briangavindiamonds.com/diamond/diamond-detail/?product_id=AGS-1040407590004
HCA looks good. But I could always use some opinions. The 1.53 G Si1 I purchased from
BGD
almost 2 years ago is still my prize (well it's my better half's prize lol), However, this is my first time buying an
I
colored stone. Is I color do-able?
How about the VS2 rating. Whatever is on the diamond report, it looks like its under the table.
Need some veteren support!