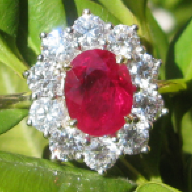 Joined

Aug 15, 2004
Messages

5,537
DD is a senior of pretty good sense, but I'm worried about her fianancial and personal readiness to handle the college environment.

So far, we have wanted her to experinece a bad breakup with a serious boyfriend before bing out of the house. DONE

She's been working part time at a Bridal Shop earning a salary. This has been used to fund her checking/debit card amount. We did front her $50 each month for gas.

Well, this last week she has managed to overdraw her bank account. She uses it for lunches, which are each between $4-$5 eachday. At this point with the $4-$5 her transaction overdraft fees are $32 each, plus another $25 for over 7 days ISF. At this point she is owes $230.60.

I can give her the money to cover the overdraft plus penalties, but don't think I will. Instead I had her take a "loan" from me. She has had to take her total and divide it by the number of paychecks, for 2 payments a month. She also will owe a $5 fee for late payment, and a 10% overall interest fee.

Does this seem reasonable?